Hi Everyone!!
OMG!!!! We have received an email from one of the most sought after designers..instructor..speaker in the quilting industry..... I can't breathe... my heart is racing... I couldn't wait to tell all of you!!!
Michael is her hubbies name.... does that give you any hints??? Well... let me continue.... I have sent numerous emails & left phone messages... for approximately 3 years.... that's how much we've wanted this designer to be with us here in Florida.... (any more ideas who it is yet?) Then boom...
I pulled up my email and there it was... a response!
Okay... I'm sure the tension has grown.... here's a BIG HINT for you!!! Does this help? NO?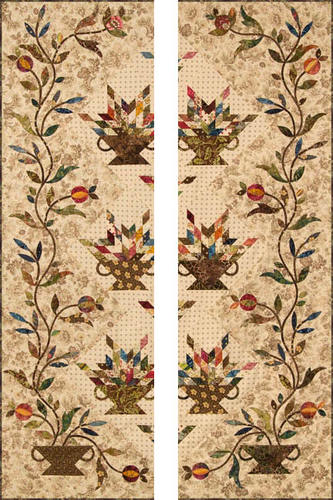 How about this one?

Scroll down.....
Yes.... we are in the planning stages for 2017 for:
We do not have anything finalized... however, as soon as we do - you will all be notified.
I can share with you that we plan to have the event at a nice hotel/conference center - so those of you that are traveling will have accommodations.
those of you that are interested in attending any/all of her classes send me an email with:
We want to show her how excited we all are to have her (and hopefully Michael)
join us here in Jacksonville, FL!!
Thanks so much....we'll keep you posted!!!